Here is why Malmö is the best city in Sweden for food lovers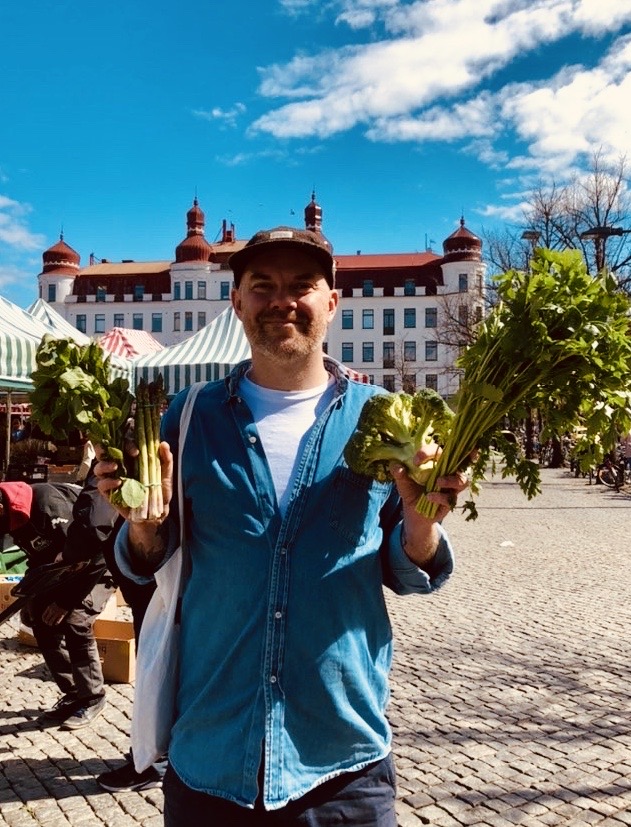 Jonas from Malmö För Foodisar joined us to explain why the infamous city on the border to Denmark is numero uno.
Why is Malmö the best city in Sweden when it comes to food?
The mixture of cuisines from different cultures, combined with curious hard-working restaurant owners who dare to do their own thing, and a Napoleon complex has created a cocky, tongue-in-cheek, local patriotic fuck you attitude. Malmö's proximity to Copenhagen, one of the world's leading food cities in recent years with Noma at the helm, has meant that many local chefs and sommeliers have found work there thereby gaining access to schooling and competition on a world level, and subsequently returning to Malmö to do their own thing.
What trends have dominated in Malmö starting in the 2000s until today, among restaurants and in the fast food market?
The most obvious trend is, of course, a complete inflation of falafel, which is both heaven and hell for various reasons, which we could devote an entire TedTalk on. But other than that I do not know if it's possible to talk about trends in the same way today. Often several things are happening and taking place in parallel in most cities in the west. One example is the kind of cultural upgrading that fast food such as pizza and burgers has seen, but that's hardly unique for Malmö. If there are two things that have distinguished Malmö in the last 10 years, it is the availability and supply of natural wine, which we have enthusiasts like Vin & Natur to thank for, as well as the many Syrian restaurants that popped up after the wave of refugees a couple of years ago.
Why is food so cheap in Malmö?
The somewhat boring and pragmatic answer is that Malmö is a poor city and that restaurant owners have been forced to adjust prices to the local population's wallets, for better or worse. I do not think you need to be a Nobel laureate in economics to realize that something is messed up when you can get really good food cooked from scratch by potential Michelin chefs at the same prices as McDonalds or the IKEA Restaurant.
Do you have any ideas for restaurants in these pandemic times?
Not really, nothing more than that we should all act thoughtfully and carefully and support the heroes of our local scene as much as our wallets allow. They struggle like hell, but the difference is that they have never received as little pay for the effort as in the last six months.

Jonas' personal favorites that represent great things about Malmö:
1. Kaffebaren på Möllan
It's run by one of my best friends. I used to live in the same building and I used the coffee bar as a public office for probably five years. If you want to experience a completely unique mix of cultures, social classes, ethnicities, hustlers, activists and local celebrities, this is the place.
2. Alis Orientaliska Bröd
Delivers falafel bread to every other falafel master in Malmö but it's well worth a visit in it's own right, especially for the Arabic breakfast with fatteh, hummus and manakish. This is where many manual laborers from Rosengård and other nearby districts fill up with protein before a day at work.
3. Lyran
The place I bring up every time an out-of-towner asks me where to eat a nice dinner. Fine Dining that never gets pretentious or stiff, focusing on local Scandinavian ingredients. I dare to say that it gives you one of the most affordable dining experiences in Sweden since the bill would end up doubling in other cities. It also has an excellent wine list that you can sample if you are not hungry.